Trade Training provides consulting and research services to public and private institutions in various industries and economic sectors, such us mining, agribusiness, fishing, aquaculture, tourism, manufacturing, logistics, finance and diverse services.
We also provide business consulting and research services to Peruvian companies eager to conquer international markets, and foreign companies interested in developing business in Peru.
Entering a foreign market can bring many benefits if the complex interaction of several factors is considered and planned, reducing uncertainty in the decision-making process. Under that scope the need for updated information arises, together with accurate information and reliable business intelligence that will enable strategic decision making.
We are one of the most experienced companies specializing in research of foreign markets, having a well established international network of contacts and affiliated services
Market Access And Compliance.
Trade Training provides consultancy on the import requisites to overcome non-tariff and commercial barriers, technical difficulties and obstacles in the export of Peruvian export supply. Advice on procedures and technical requirements for access for the import and export.
Business and trademarks registration in the US
Trade Training offers expert advice and online assistance from the U.S., to install a branch or open a new business in all 50 U.S. States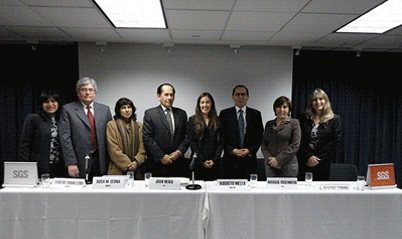 FDA Food Safety Modernization Act (FSMA)
USDA and APHIS inspection – Miami
Meeting with CBP officials